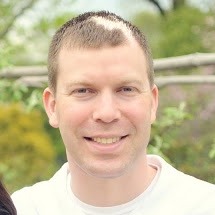 My career has been a continually evolving adventure. I arrived as an engineering student at the University of Illinois at Urbana-Champaign, thinking I wanted a career in engineering. After bouncing around a couple of different disciplines in UIUC's College of Engineering, I found a love for math and settled on a degree in mathematics. I went on to get a master's degree in mathematics education, which led to my first career, teaching secondary mathematics in the public schools of Illinois.
A decade of teaching left me with lifelong memories from students who's accomplishments were as varied as winning an Illinois state math team championship, finally making it through their minimum mathematics graduation requirement, or earning a college volleyball scholarship. It also left me feeling that it was time to reinvent myself, that this is an exciting time to be alive in the world of tech, and I wanted to experience it for myself.
Since 2014, I've been working as a data scientist in a couple of different corporate settings. While I'm always game for something new, I've got a particular soft spot for R, having gotten my start in that language via the Johns Hopkins Data Specialization on Coursera. Please feel free to reach out. You can find me via Twitter or LinkedIn via the links on the blog. I've got 3 small children who are very demanding, so I apologize in advance if I'm a little slow in responding.